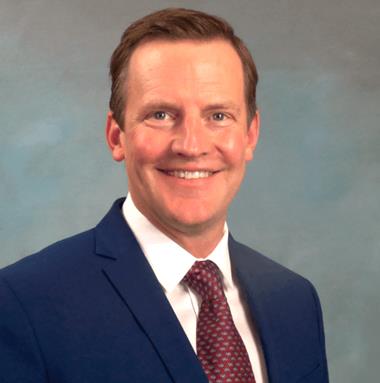 CHICAGO – December 17, 2018 – GN Hearing today announced the appointment of Monte Dillow as the new president of Beltone, the Chicagoland-based hearing care leader with more than 1,500 hearing centers in North America.
In this role, Dillow will build on Beltone's trusted brand name and leading technology to increase the number of hearing care centers, giving more people with hearing loss access to Beltone's unparalleled levels of service.
Dillow joins Beltone from Aspen Surgical, a global surgical device business of Hill-Rom, where he was vice president and general manager. Prior to Aspen Surgical he spent 18 years with Abbott, starting in sales and progressing into various management and international commercial roles, including general manager for their Asia-Pacific region.
"Building on Beltone's legacy, we have a tremendous opportunity to leverage new technologies and applications to elevate the issue and importance of hearing loss to a significant portion of the population," says Dillow. "By working together across the entire Beltone organization, we will be customer obsessive, improving the quality of people's lives as a result."
Hearing loss is a major health issue, around the world and in the U.S. According to the National Institute of Health, an estimated 28.8 Americans with mild to severe hearing loss could benefit from hearing aids.
About Beltone
Founded in 1940, Chicago-based Beltone is part of the GN Group. Beltone provides industry-leading hearing care products, services and support for its centers that operate in more than 1,500 offices across North America. Beltone remains the most trusted brand for quality products and care among its patients and adults aged 50 and older.
About GN/GN Hearing
GN is a global leader in intelligent audio solutions, superior sound quality and connectivity. Founded in 1869, GN is dedicated to making life sound better and developing meaningful solutions that transform lives through the power of sound. GN was among the first companies to develop digital hearing aids, Made for Apple hearing aids and, more recently, cloud-based remote fine-tuning, which enables adjustments of hearing aids across continents and time zones. GN is the only company in the world with innovative and intelligent medical and consumer audio solutions, which are marketed by the ReSound, Interton, Beltone, Jabra and BlueParrott brands in 100 countries. GN employs more than 5,500 people worldwide and is listed on Nasdaq Copenhagen (GN.CO).