Beltone Imagine
Your tailored experience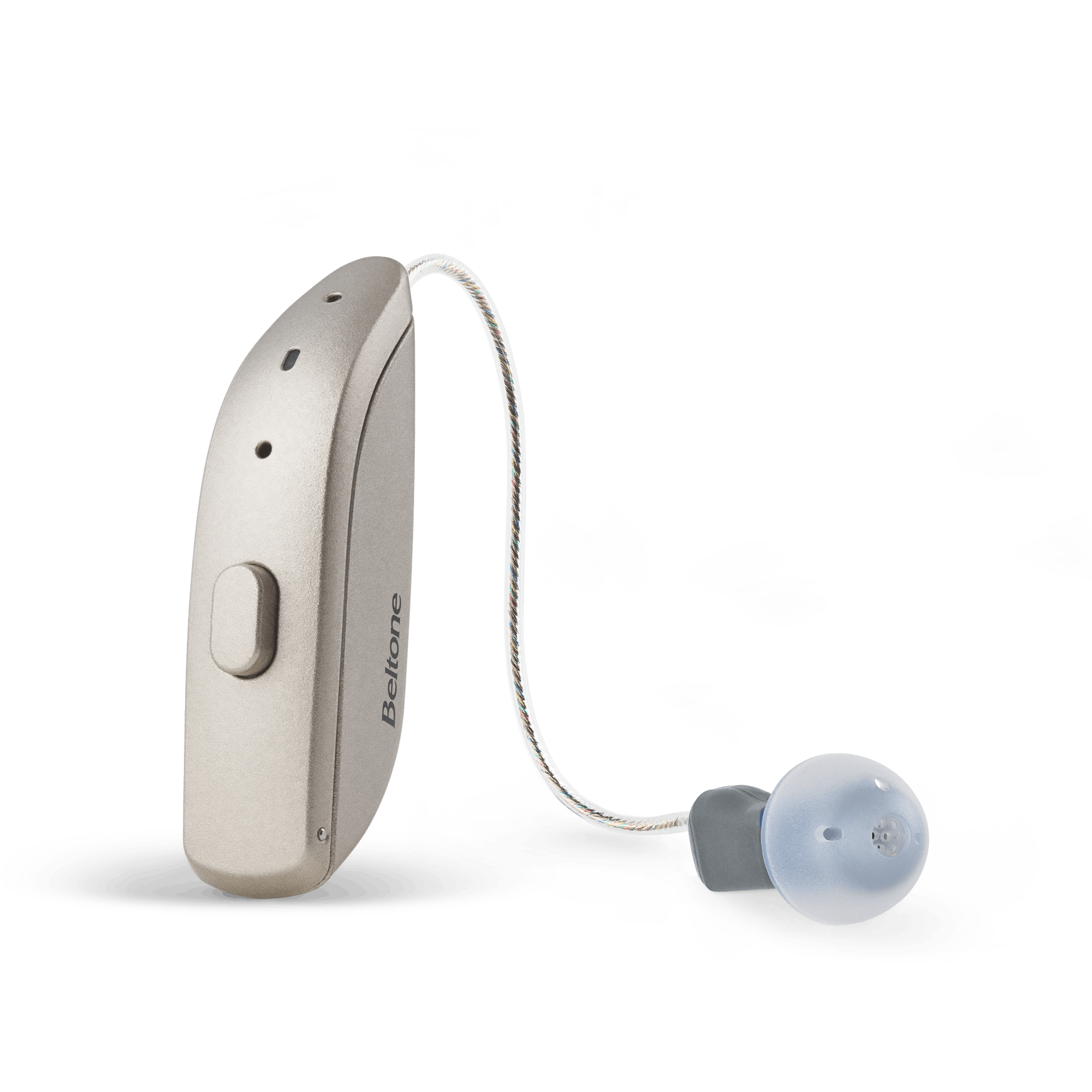 Tailored Sound

Uses the uniqueness of your ear to deliver sounds exactly as nature intended.

Tailored Connectivity

World-class technology keeps you connected to your world.

Tailored Care

Comes with personalized support and care that's right beside you every step of the way.

Tailored Design

Made with an all-new design, colors, and features to fit your lifestyle.
Tailored Sound
Introducing the world's first truly tailored hearing experience, made possible by M&RIE*
(Microphone & Receiver-In-Ear)
*Full-featured hearing aid with M&RIE, microphone and receiver in ear, plus two directional microphones. the world's first truly tailored hearing experience.
Benefit from revolutionary technology
We challenged ourselves to take our hearing innovations to the next level and created something truly groundbreaking. Our new revolutionary hearing technology, Microphone & Receiver-in-Ear hearing solution (M&RIE), filters and delivers the most natural sound yet. M&RIE is a hearing solution unlike any other. It works with your unique ear shape to collect sound just as nature intended.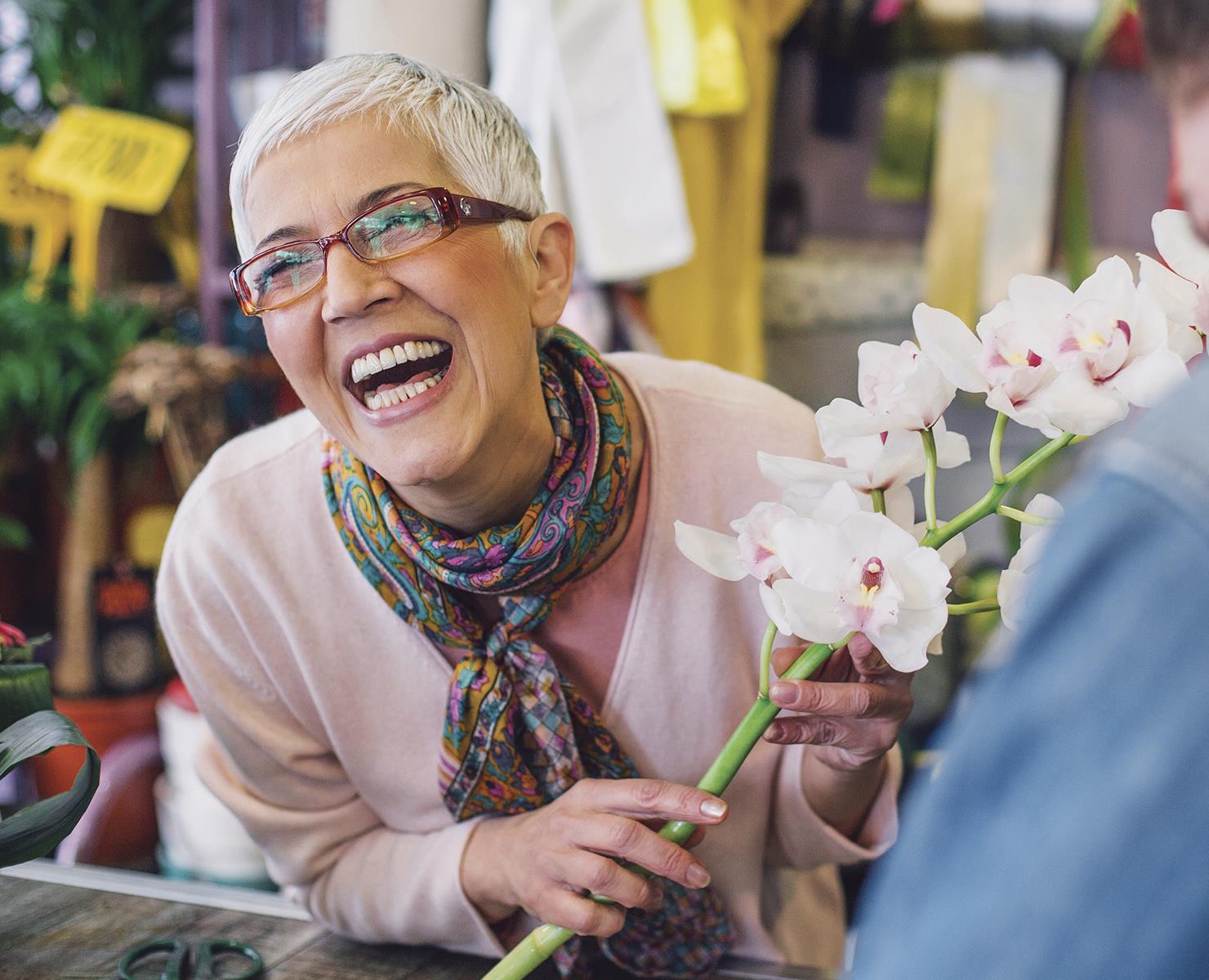 Hear as nature intended

The all-new M&RIE design allows you to process multiple sounds at once and easily decide what you want to listen to – just as nature intended. It's easier for you to stay engaged and enjoy conversations in social settings.

Hear M&RIE and CrossLink Directionality 3 in action with this (quick) sound demo. Simply press play.

Speech clarity in wind noise

The microphone in your ear lets you enjoy the sounds of your surroundings, including speech, without overpowering wind noise.

Confidence in situations 

Our new revolutionary hearing technology, Microphone & Receiver-in-Ear hearing solution (M&RIE), filters and delivers the most natural sound yet, effortlessly processing multiple sounds at once. You get premium sound quality, a full understanding of your surroundings, and even better speech recognition.

Choose a natural approach 

The all-new M&RIE feature works with each individual's unique ear shape to collect sound just as nature intended. The sound that reaches your brain is filtered just for you, making it easier for you to identify and separate out the different sounds in your environment, so every conversation is easy and enjoyable.
Windy situation with and without M&RIE
CrossLink Directionality 3
Makes your day easy and enjoyable
You're always in control of your hearing with Beltone Imagine. Now you'll enjoy having a complete understanding of your surroundings with the ability to focus on the sounds that matter the most. This is all possible with our new and improved technology, CrossLink Directionality 3.
Ultra Focus
Zero-in on the conversation
When you're in demanding situations and you want to fully zero-in on just the sounds in front of you, simply turn on the brand-new Ultra Focus program. Ultra Focus ensures you'll always have the best possible speech clarity, no matter the environment, without feeling isolated from what's happening around you.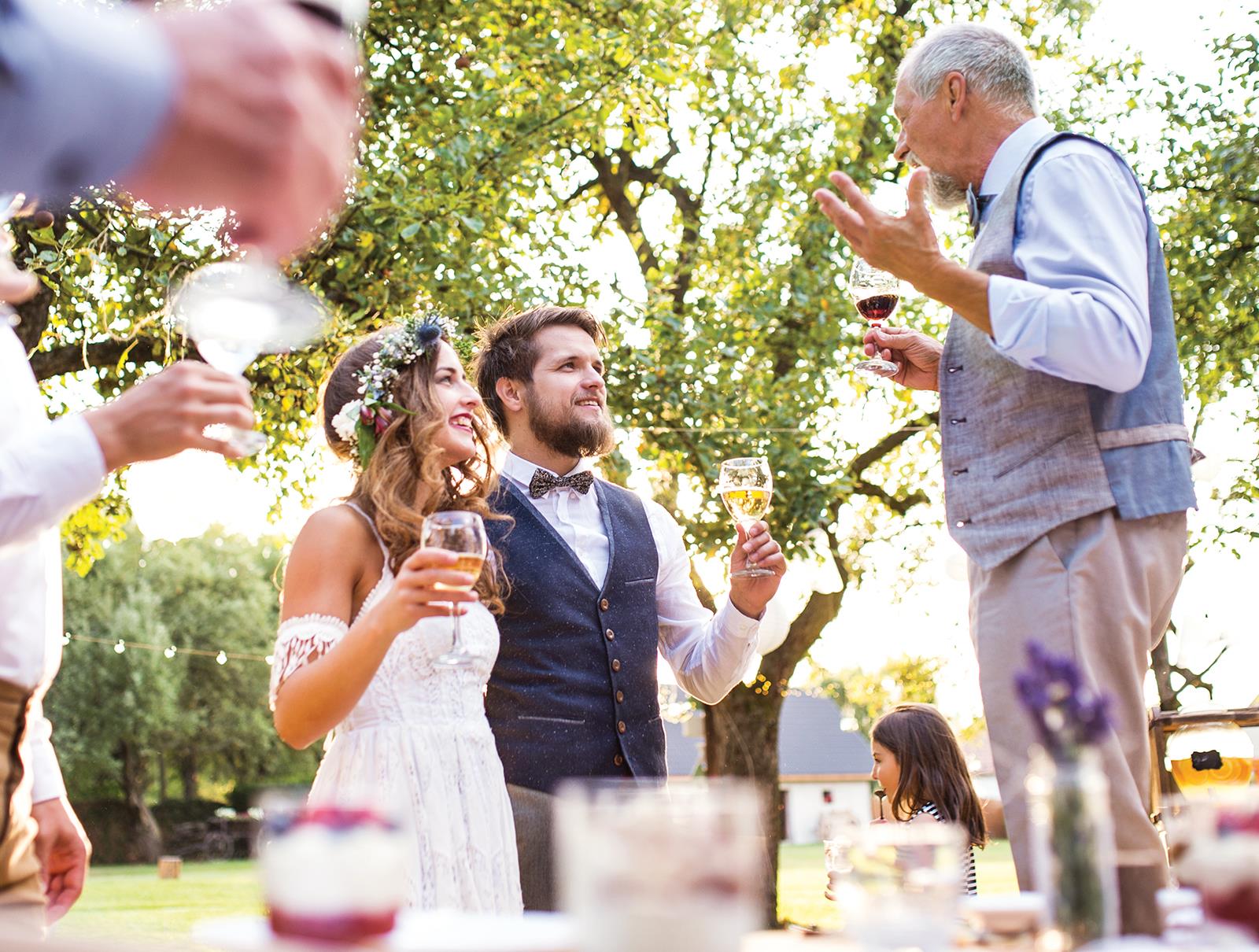 Hear better in the toughest environments

Hear how activating Ultra Focus helps you hear speech with ease, even in noise, without being isolated from your surroundings.

Focus in on what is on front of you and feel confident enough to have conversations in situations you might have avoided in the past, like at a service counter in a crowded place.
Tailored Connectivity
Stay engaged with all your favorites
The Beltone HearMax app is an intuitive app for those with Beltone Imagine. You can easily control volume and adjust programs, noise reduction, speech focus, and more directly from your iPhone, iPad, iPod touch, Apple Watch, or Android™ devices. Simply download the app for free from the App Store or Google Play and start managing any sound setting at your own convenience.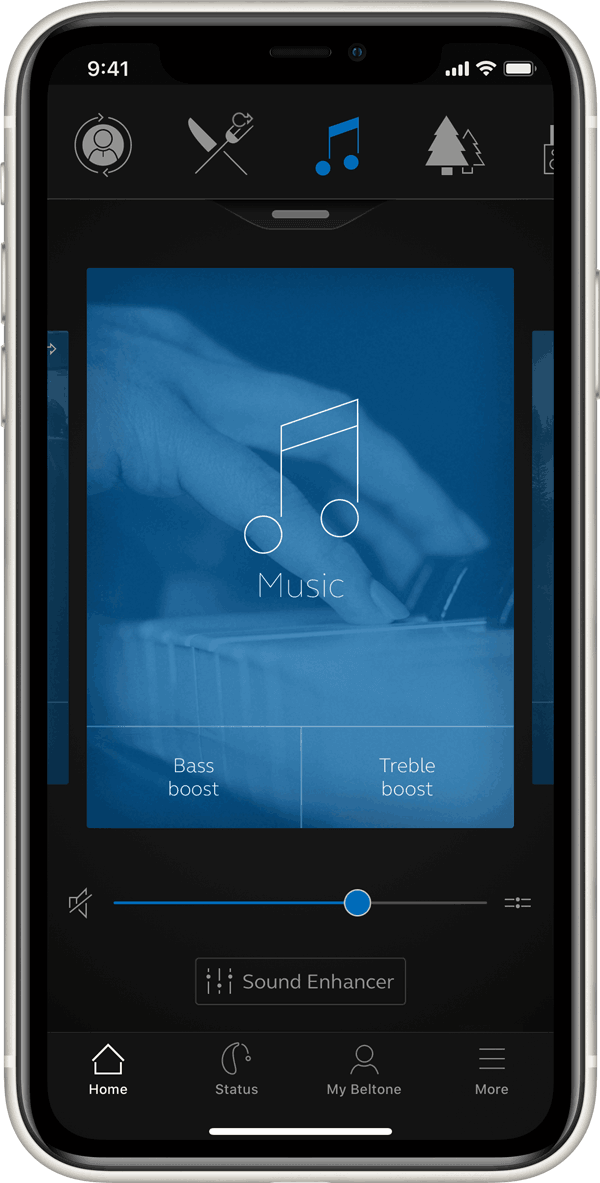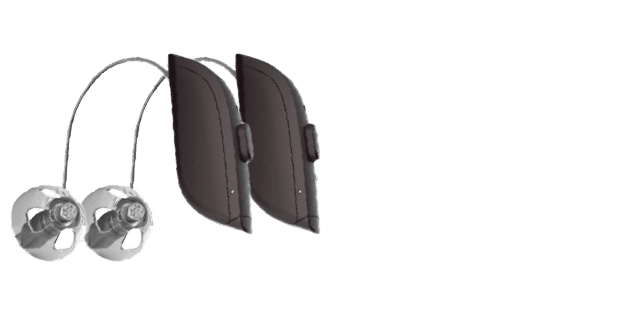 Direct audio streaming from iOS and Android devices
You'll feel empowered and free again with Beltone Imagine compatibility and its ability to directly stream all your favorite services, streaming phone calls, GPS, internet radio, music, podcasts, and audiobooks with our upgraded mix-in audio streaming that eliminates connection delays.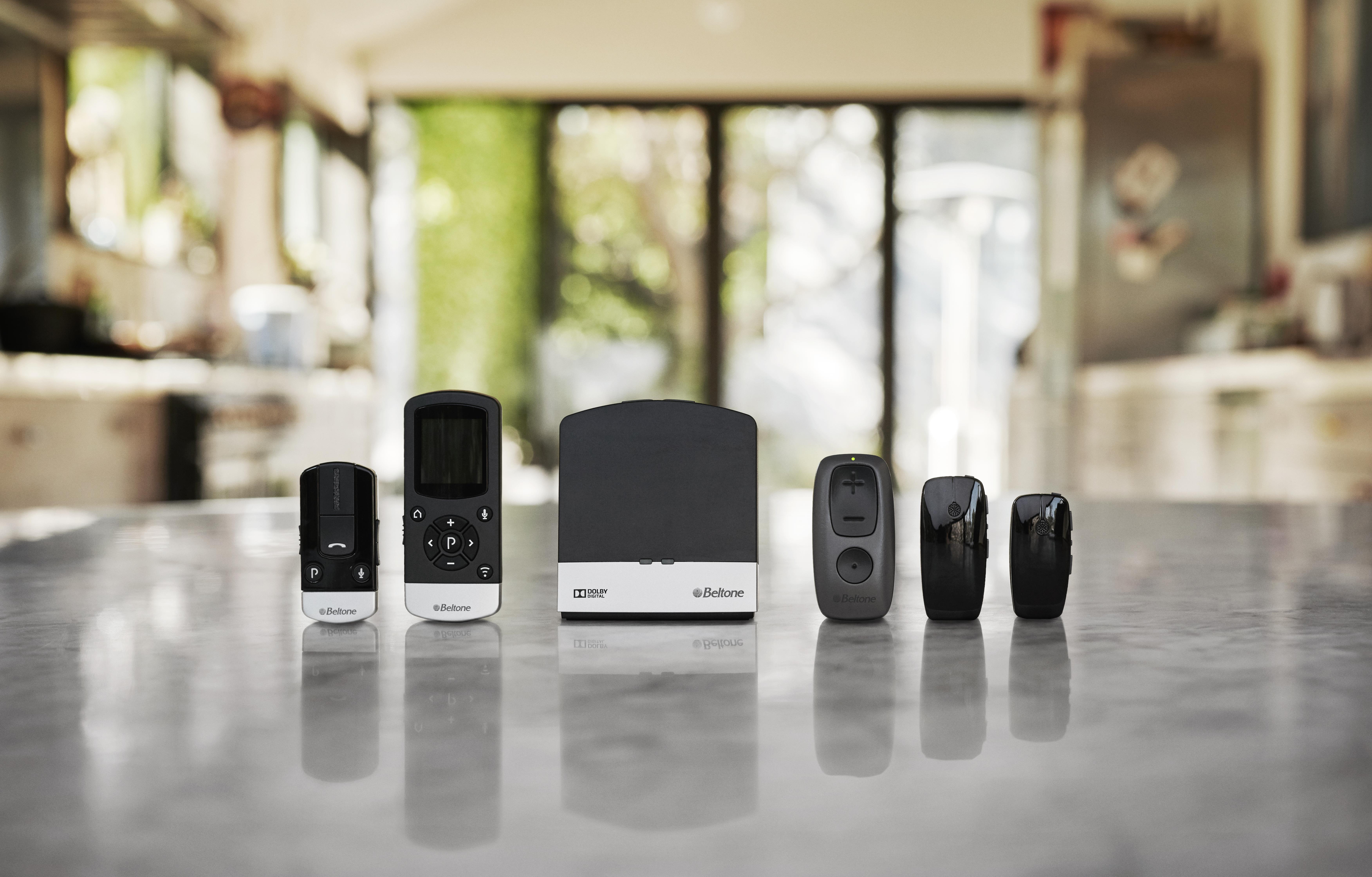 Countless ways to connect

The multiple connectivity features of Beltone Imagine keep you connected to all your favorite entertainment and communication technologies. Choose from a range of wireless accessories that offer extra ways to enjoy a personalized listening experience.

Beltone TV Link 2

Streams sound directly from any TV to hearing aids for seamless entertainment and a crystal-clear listening experience.

Beltone Phone Link 2 

Enjoy hands-free phone calls and stream conversations directly to your hearing aids via Bluetooth wireless services for easy, seamless phone calls.

Beltone Remote Control and Beltone Remote Control 2 

With one of these controls in your hand, you can adjust volume and change hearing aid programs for TV, radio, computer, etc. quickly and easily.

Beltone myPAL Pro and Beltone myPAL Micro 

Attach the devices to friends, colleagues, family, etc. for the clearest sound and speech understanding, no matter the location.
Tailored Care
Every Beltone Imagine comes with a partner included
At Beltone you get more than just hearing aids, you get a hearing partner with you every step of the way on your journey to better hearing. Our hearing care partners take the time to get to know you to ensure we create personalized care tailored to you, every time.
You also receive BelCare, our comprehensive lifetime service and care program that includes free annual hearing evaluations, free hearing aid inspections and cleanings for as long as you own your hearing aids, patient care phoneline, one year limited manufacturer's warranty and more.
Beltone Remote Care Live
Hearing care from anywhere
Get care from the comfort of your home with Beltone Remote Care Live. The latest video chat technology allows you and your hearing care professional to easily meet face-to-face, via the Beltone HearMax app, to quickly resolve any issues and remotely fine-tune your hearing aids. Whenever you need personalized care, it's yours – even from afar.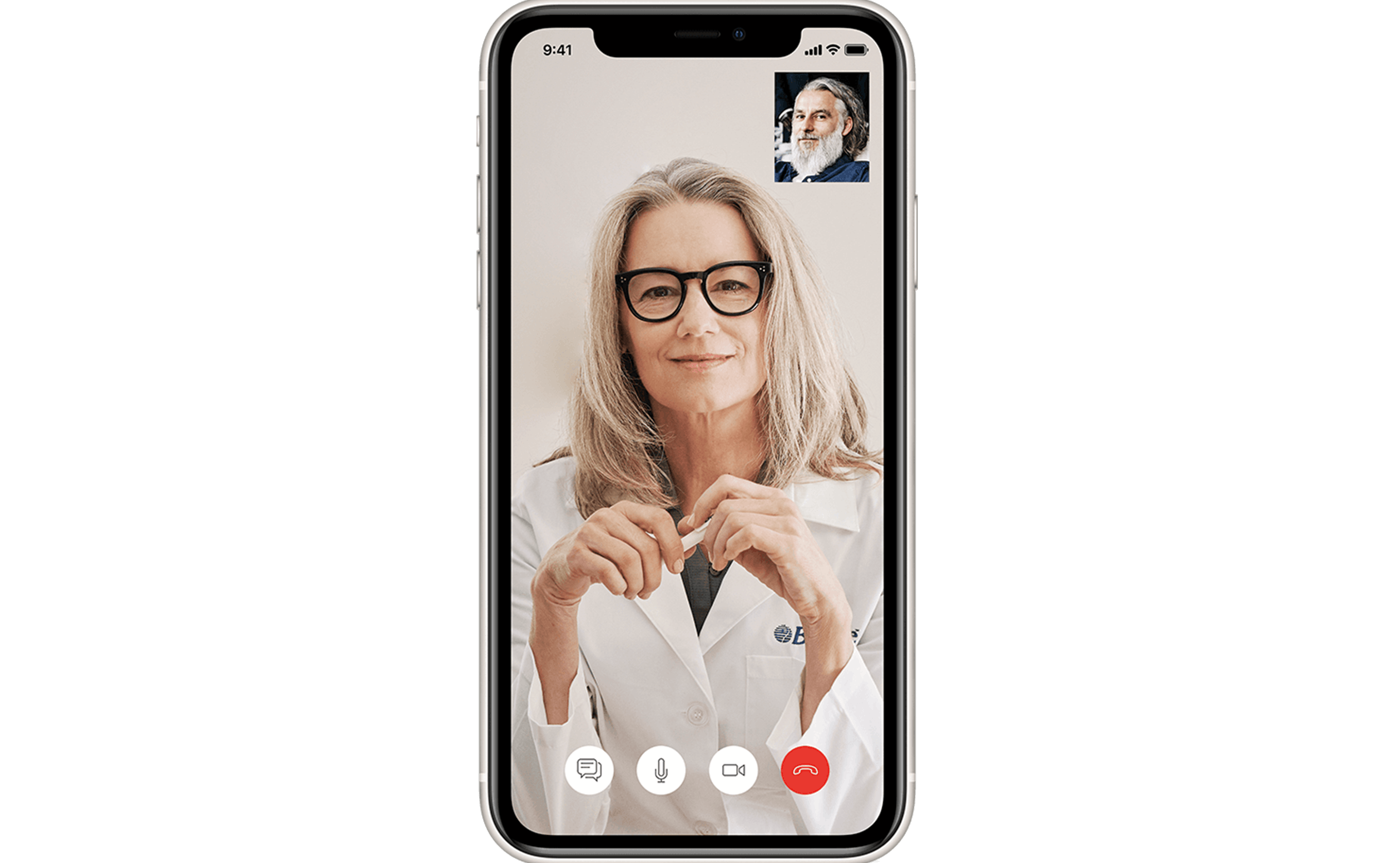 How Beltone Remote Care Live works
Tailored Design
A design tailor made for you
We've created a brand-new design that significantly improves aesthetics and comfort, and is the most discreet solution yet. The device sits comfortably in your ear, making it easy to handle and even easier to wear.
Beltone Imagine hearing aids are available in rechargeable and non-rechargeable models. Talk to your local hearing care professional about which model will work best for your lifestyle.
Rechargeability
Stay charged
Beltone Imagine offers two types of stylish and high-performance chargers to meet your needs, preferences, and lifestyle. The chargers can also be used as portable and protective display cases – ideal for travelling.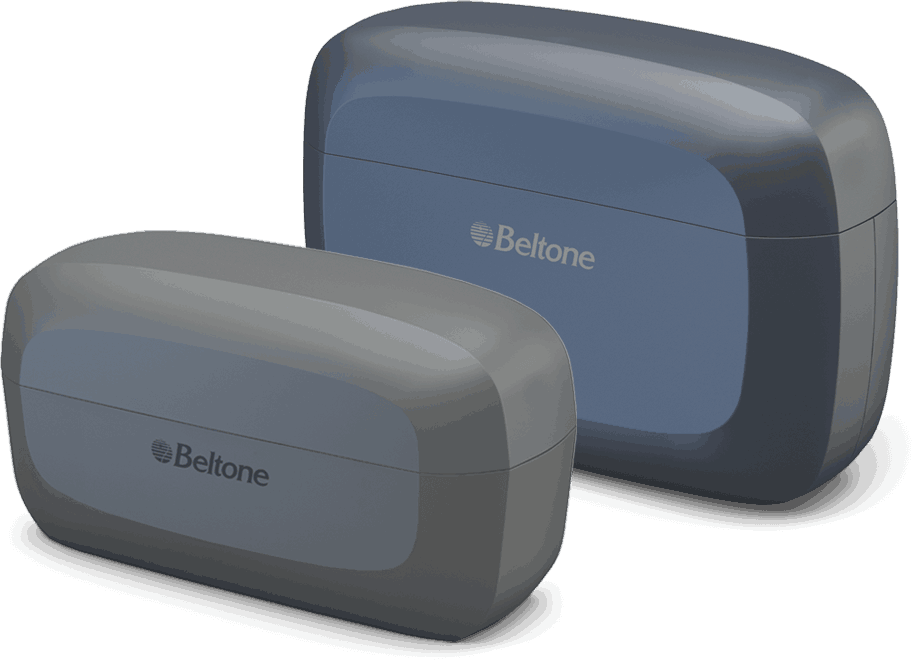 Premium Charger

Provides up to three full charges due to its onboard battery
Charges through contactless charging
Comes with two LED lights:

One at the back displaying the status of the charger
One at the front displaying the status of the hearing aid

Standard Charger

Charges device when connected to power outlet
Charges through contactless charging
Comes with a LED light at the back of the charger, showing the charging status of the device
Free online hearing test
Ready to start hearing better?
Let us help you take your first step toward better hearing and a better life. Begin your hearing journey with Beltone by completing a complimentary hearing evaluation today!
Awards
Beltone Imagine gets top honor
The Stevie Awards, part of the International Business Awards, gives Gold to the most tailored hearing solution in the Health and Pharmaceuticals category.
Beltone Imagine
The hearing solution made for you – and you alone.