Imagine natural sound anywhere
Recharge and go with natural sound and a whole new level of simplicity.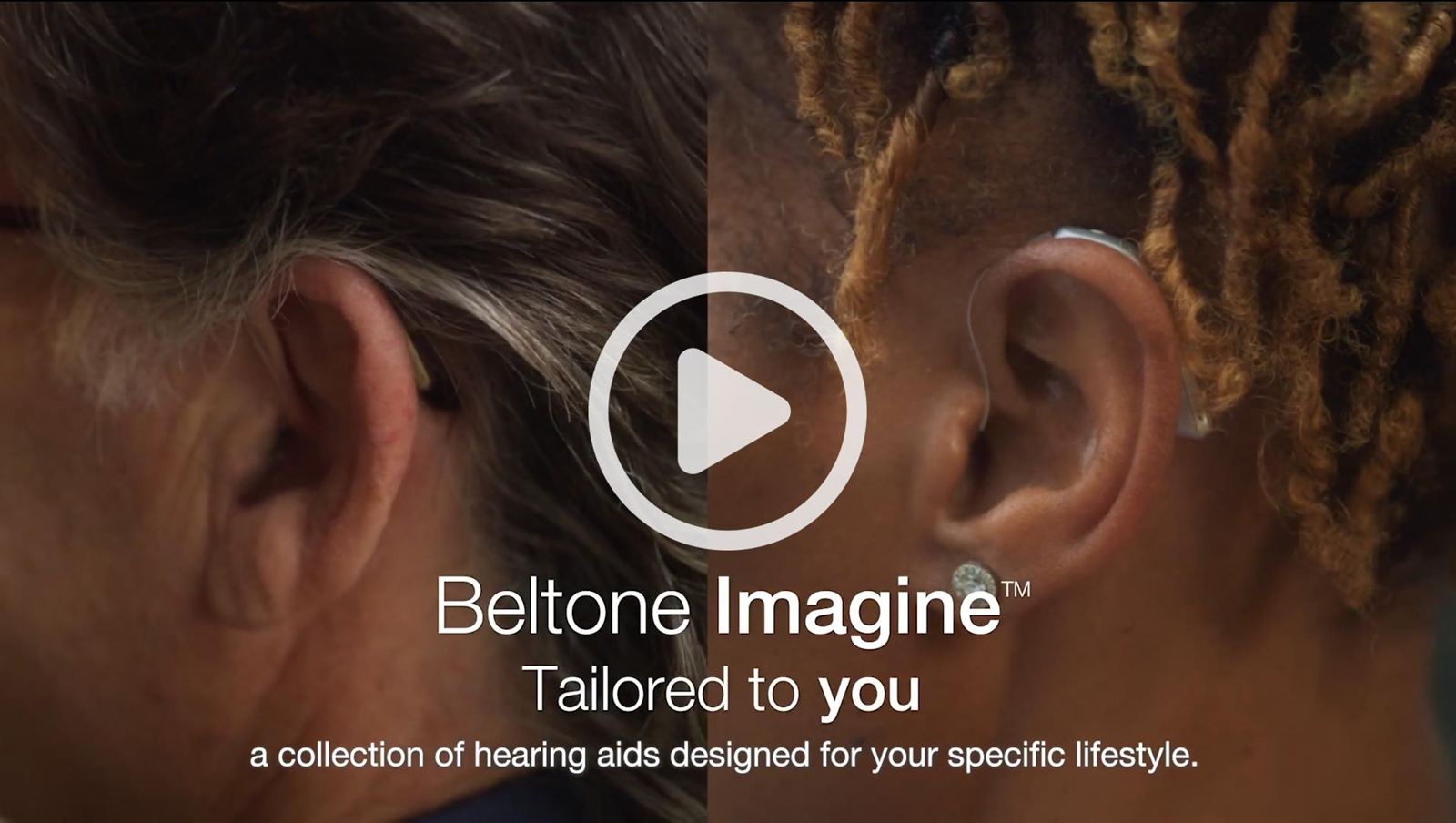 Natural sound made easy
When it comes to your hearing aids, you deserve the very best. With the newest rechargeable Beltone Imagine™ models you'll get just that.
These robust, user-friendly, and reliable hearing aids are made with advanced technology to help you hear with confidence and with ease, all day long.
Simply rechargeable and robust
From family events and time with friends to your everyday trips and tasks, Beltone Imagine rechargeable hearing aids provide enough power to take you from waking up until bedtime on one charge*. Get the most out of life without spending time worrying about or changing batteries.
It's super easy to place the hearing aids in the Desktop charger for a seamless recharge – ideally overnight so the hearing aids and you are ready for a new day. Each design is also robust and weatherproof for easy care and busy lifestyles, wherever your day takes you.
One charge for up to
23 hours
of use*
*Up to 23 hours use without streaming
Up to 16 hours use with streaming 50% of the time
Tailored design for a great experience
These Beltone Imagine hearing aids are an ergonomic design that rests on one point on the ear to help ensure great performance every day.

And, while you can't see it, inside each design is the impressive, proven technology that powers the tailored hearing experience.
Stay connected to what matters
No matter your lifestyle or preferences, you can easily stay connected to who and what you love with Beltone Imagine.

Whether you're streaming calls, music or movie audio from iPhone and iPad or Android™ smartphones using Bluetooth® Low Energy, you'll be able to hear it naturally, effortlessly, and confidently with high-quality sound.
Use your Beltone Imagine hearing aids as a wireless headset with hands-free phone and FaceTime calls for iPhone and iPad**.
Simply tap the button on your hearing aids to answer calls.
**Beltone Imagine hands-free calls are compatible with iPhone 11 or later, iPad Pro 12.9-inch (5th generation), iPad Pro 11-inch (3rd generation), iPad Air (4th generation), and iPad mini (6th generation), with software updates iOS 15.3 and iPadOS 15.3 or later.
Further tailor your hearing experience
Stay in control of your hearing and adjust sounds in any moment with the Beltone HearMax™ app and get professional support at your fingertips with Beltone Remote Care Live.

With Beltone, no matter where you are or what you're doing, we'll be right beside you every step of the way.