Ask the Expert: Hearing Care Practitioner JoBeth Finnegan
In our third installment of our "Ask the Expert" Hearing Care Practitioner blog series, we're featuring HCP JoBeth Finnegan out of Mansfield and Mount Vernon, Ohio. JoBeth has been with Beltone and in the hearing care business for six years. Let's get to know JoBeth and why she is so passionate about hearing health!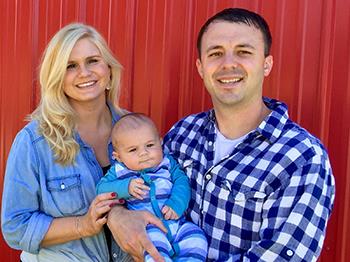 What do you like best about your career?
Lots of things, but lately I am really enjoying working with the children of some of my very first patients; they are now coming to me for hearing help because they have seen the experience their parents had here at Beltone.
Why did you choose this career?
I have a BA in Speech and Hearing Science with a minor in Geriatrics and learned about Dispensing as a career option in my last quarter of college. It seemed like the perfect fit for what I wanted out of a career: Growing industry, technology driven, challenging, in the medical field working with the aging population and most importantly, a career where I could help people.
What was one of your most rewarding moments as a hearing care practitioner?
A couple years ago, I fit a patient who was profoundly hearing impaired with a Boost 17 in her one working ear, she had an iPhone and with the streaming she was able to hear music again for the first time since she was little. She cried and hugged me, she was so grateful.
Do you have any accomplishments within your community you're proud of?
We do the local food drives and I have a good reputation with the surrounding independent and assisted living facilities. We also have quite a few referrals from local doctors that I have built relationships with.
What are your favorite hobbies/pastimes outside of the office?
Being a new mom keeps my hobbies limited so mostly just spending time with my family, husband and seven-month-old baby boy, Bennett.
If you could give one piece of advice to someone who was anxious about getting a hearing aid, what would it be and why?
I tell them to try and focus on the positive, which is that there is a solution to their hearing loss and hearing aids have come so far, they really do improve quality of life.