Rediscover life by uncovering the sounds you've been missing.
Beltone's exclusive CrossLink Directionality 2 allows you to better identify where sounds are coming from - in front of you, behind you and beside you.
The Remote Care™ feature gives you extra support between scheduled appointments with your hearing care professional, no matter where you are.
Beltone Trust™ is small, virtually invisible, and built to last.
The new Beltone HearMax App offers you a more convenient way to control your hearing day-to-day, and is an ideal solution for ongoing support with your Beltone Hearing Care Professional.
Beltone Trust is also compatible with rechargeable batteries that only need to be replaced once a year.
Schedule a FREE Hearing Screening
Trust in the most personalized natural hearing.
CrossLink Directionality 2 offers an individual hearing experience like you never thought possible by closely monitoring your surroundings and then automatically switching to the most natural speech focus settings.
Personal Sound ID™ combines with CrossLink Directionality 2 to mimic how the ear naturally collects and processes sounds. By restoring natural sound level differences between your ears, you're able to quickly recognize where each sound originates from for a richer and more personal hearing experience.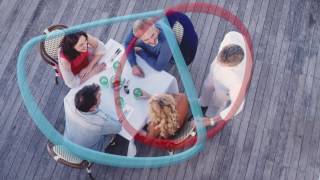 Trust in a seamless sound.
From a quiet park to a crowded room, our Smart Gain Pro™ feature automatically adjusts the volume to adapt and change with your environment.
Feedback Eraser with Whistlestop™ cancels feedback without sacrificing sound quality. Whether you're using your phone or working closely with others, you can do so knowing you won?t have to endure unpleasant sounds, such as whistling.
Ear to Ear Synchronization™ automatically applies program and volume changes from one hearing aid to the other, so you can experience a smooth transition in changing environments without having to change settings twice.
Trust in complete control.
The Beltone HearMax app gives you a more convenient way to control your hearing. Enjoy the flexibility of adjusting sound volume on phone calls, TV programs and so much more, directly from your iPhone®, iPad®, Apple Watch® or select Android™ phones — all with an intuitive one-tap screen.
Beltone Trust features Remote Care - a groundbreaking technology that is an industry first. Using your Hear Max app, you can initiate a dialogue with your Hearing Care professional from wherever you are. Receive fine tuning and adjustments from the comfort of your home, without ever having to visit an office. It's a whole new level of personalized and flexible hearing care.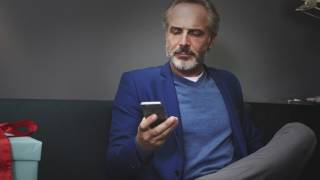 Trust in a better connection.
With the latest and most innovative technology, you can stream sound directly from your iPhone®, iPad® or iPod Touch® and select Android phones* to eight different Beltone Trust models without having to wear an adapter of any kind. Start taking phone calls, listening to music or following the voice of your GPS with a more trusted sound and peace of mind that you'll always be connected.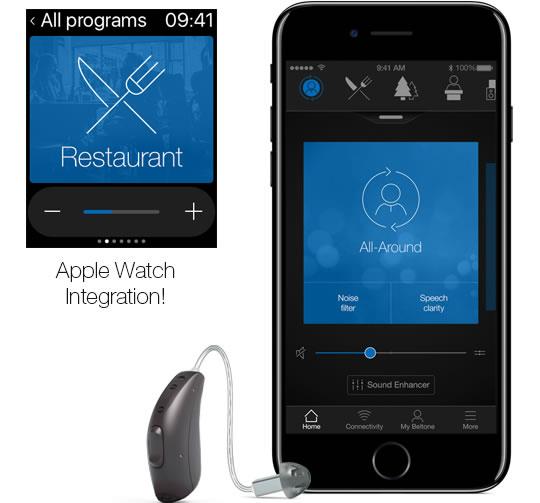 Fill out form to download information on the Beltone Trust