(April 3, 2015) Chicago, IL – Beltone announced that Beltone Boost™, one of the most powerful hearing aids on the market today, received a 2015 Red Dot Award for Product Design. The award acknowledges Beltone's design excellence in creating a comfortable hearing aid that helps wearers overcome significant hearing challenges.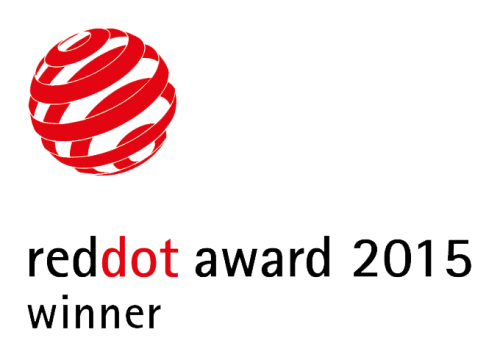 "Beltone Boost represents a unique combination of functional design and powerful features," said Beltone President Todd Murray. "This award validates the relentless effort our team put into developing an attractively designed super power hearing aid that addresses more profound hearing needs."
Released in 2014, Beltone Boost offers a range of advanced sound processing features designed for challenging listening situations, including Feedback Eraser™, CrossLink Directionality™ and Sound Shifter™. These features help wearers control their hearing experience and reconnect with sounds or conversations they might have been missing.
The award-winning design features a compact, ergonomic shape and HPF80 NanoBlock™ technology, an environmental protective coating that seals the entire instrument and protects it from moisture, sweat and dirt.
Beltone Boost wearers also benefit from Made for iPhone® integration that allows them to simply and discreetly control their hearing aids through their iPhone, iPad® or iPod touch® without an adapter or intermediary device. Wearers can also use Beltone Boost as wireless headphones to talk on the phone, use FaceTime®, listen to music and receive GPS directions directly through the hearing aids. The Beltone HearPlus app offers additional customizable hearing options.
Download Beltone HearPlus from the
App Store
or
Google Play
today, and get even more from your Beltone hearing aids.
For more information about the Beltone HearPlus app,
click here
.
"For 60 years, the most-respected design experts have been convening every year in Essen to seek out the best designs. This year we had a record number of almost 5,000 entries – a huge amount of work for our jury members, who assessed each individual product, and a special value of the distinction due to the high standard. The laureates of the Red Dot Award: Product Design 2015 have demonstrated exceptionally high achievements and have thus been deservedly successful in the world's largest design competition," said Professor Dr. Peter Zec, Founder and CEO of the Red Dot Award.
Beltone is celebrating its 75th anniversary in 2015. For more information on Beltone Boost, please
click here
.
About the Red Dot Award
In order to appraise the diversity in the field of design in a professional manner, the Red Dot Design Award breaks down into the three disciplines of Red Dot Award: Product Design, Red Dot Award: Communication Design and Red Dot Award: Design Concept.
The Red Dot Award was created by Design Zentrum Nordrhein Westfalen and with around 17,000 entries each year is one of the best-respected design competitions in the world. In 2015, it is celebrating its 60th anniversary: It was in 1955 that a jury convened for the first time to assess the best designs of the day. The sought-after award, the "Red Dot", is the revered international seal of outstanding design quality.
Award-winning designers, manufacturers and agencies use the Red Dot winner label and receive numerous other winners' privileges, such as the presentation of the award-winning product on Red Dot Online, in the Red Dot Design Yearbook, the Red Dot App and on Red Dot 21. Additionally, the winning products are communicated in the international PR activities of Red Dot and exhibited in the Red Dot Design Museum Essen for a whole year.
More information is available at www.red-dot.org/press.
Beltone Boost is compatible with iPhone 5s, iPhone 5c, iPhone 5, iPad Air, iPad (4th generation), iPad mini with Retina display, iPad mini and iPod touch (5th generation) using iOS 7.X or later. Apple, the Apple logo, iPhone, iPad, iPod touch, Siri and FaceTime are trademarks of Apple Inc., registered in the U.S. and other countries. App Store is a service mark of Apple Inc.
Beltone Boost 17/9 models are also compatible with Samsung Galaxy S® 5, Samsung Galaxy S® 4, Samsung Galaxy S® 6, Samsung Galaxy S® 6 Edge, and Samsung Note® 4. Android and Google Play are trademarks of Google Inc. Android and Google Play are trademarks of Google Inc.
For more information on Beltone Boost, please
click here
.
For more information about the Beltone HearPlus app,
click here
.