(September 15, 2016) Chicago, IL – Beltone, a leader in hearing aids for the past 75 years, announced today that Beltone myPAL accessories have been named a Top 100 Finalist in the technology category. The Chicago Innovation Awards recognize excellence in new product and service development, marketing, human-centered design, and innovation that also strengthens the Chicago economy.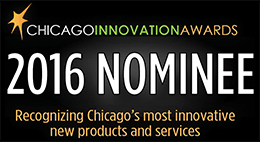 The Beltone myPAL Pro and myPAL Micro are hearing aid accessories that provide the ultimate experience in personalized sound. Beltone myPAL accessories are small portable microphones that capture sounds clearly, even in noisy environments, and stream directly into the wearer's hearing aids, bringing the conversation or entertainment closer to them.

"We are delighted to see the Beltone myPAL accessories being recognized for their consumer-focused innovation," said Corrine Perritano, President of Beltone North America. "They are the latest addition to Beltone's collection of advanced audiological technology that provide the ultimate experience in personalized sound."

Both the Beltone myPAL Pro and myPAL Micro connect to Beltone's line of hearing aids, including the Beltone Legend™. The Beltone Legend is a high-quality hearing aid with breakthrough designs and technological capabilities that bring the most advanced solutions on the market to people living with hearing loss and offer a hearing care solution tailored to a patient's individual needs.

Beltone's myPAL accessories are designed to suit different audiological needs and preferences. While connected to a Beltone hearing aid, the Beltone myPAL accessories feature:
Two microphone modes optimized for listening to individual speaker or in a group. Automatically switches to group setting when placed horizontally.
Wireless range of up to 80 feet (clear line of sight) which keeps you in touch even at a distance
Directional microphone for clear, crisp sound
On-board volume control and mute functionality
Drop detection, which mutes the sound transmission if it's dropped from a height above 29.5 inches
Battery life of up to 10 hours for all-day confidence
The 2016 Chicago Innovation Award winners will be announced during an award ceremony in Chicago in October 2016.