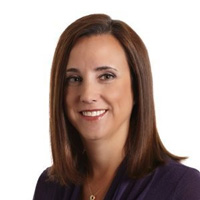 (February 04, 2016) Chicago, IL – Beltone, a leader in hearing aids for over 75 years, announced today that Corrine Perritano has been named president of Beltone North America. Drawing on more than 20 years of experience in the consumer health and wellness space, Perritano will manage the company's U.S. and Canada operations and report to GN Hearing Group CEO Anders Hedegaard.

Perritano most recently served as CEO of Total Woman Gym and Spa, one of the largest full-service gym and day spas in California. Previously, she spent 22 years with weight management and nutrition company Jenny Craig, Inc. While there, Perritano held several key leadership positions, including Chief Information Officer, Vice President of New Business Development, Global Vice President of Direct to Consumer Business. Perritano ultimately served as Executive Vice President for North America, where she was responsible for the growth and profitability of the company's 700 corporate and franchise locations worldwide.

"I am very pleased to have Corrine Perritano join our team. With an impressive track record managing sales teams for more than 23 years, and proven success driving substantial growth in retail and franchise models, she brings valuable perspective to Beltone North America," said GN Hearing Group CEO Anders Hedegaard. "I am confident that she can lead our Beltone team to ambitious growth, and look forward to our collaboration," he added.

"I am thrilled to join the Beltone team, and excited to help grow the formidable brand the company has built over the past 75 years" said Perritano. "Together with the North American Beltone Network, we will bring even more advances in hearing health to consumers. Beltone's decades of experience, combined with the innovative new technologies seen in our Beltone Legend hearing aids, put the company at the forefront of these exciting changes."

Beltone Legend™ is the world's first full family of Made for iPhone® hearing aids, revolutionizing the sound experience by seamlessly integrating technology and lifestyle solutions to address hearing loss. Based on the latest technologies, Beltone Legend illustrates the company's role as a premier hearing care partner, providing lifetime support and service, and personalized care through convenient locations around the world.

Read more about Beltone Legend.



Beltone Legend is compatible with iPhone 6s Plus, iPhone 6s, iPhone 6 Plus, iPhone 6, iPhone 5s, iPhone 5c, iPhone 5, iPad Pro, iPad Air 2, iPad Air, iPad (4th generation), iPad mini 4, iPad mini 3, iPad mini 2, iPad mini and iPod touch (5th generation) using iOS 7.X or later. Apple, the Apple logo, iPhone, iPad, iPad Air, iPad mini, iPod touch, iPad Pro, FaceTime and Live Listen are trademarks of Apple Inc., registered in the U.S. and other countries.