Call 1-888-418-6763
FREE Hearing Screening – and Set Discounted Prices on Hearing Aids
Welcome to Beltone, where you and your loved ones enjoy special savings on hearing care! As a Blue365 member,
you and your immediate family (spouse, parents, grandparents, and children) are entitled to fantastic savings at Beltone.
Click here for prices & more information
Your Blue365 Hearing Care Discount program includes: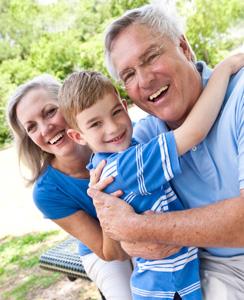 FREE annual hearing screenings
Set discounted prices on Beltone hearing aids as low as $995.00
BelCare Lifetime Care™ – only available at Beltone!
FREE three-year manufacturer's warranty, including Loss,
Stolen & Damage coverage
FREE three-year supply of batteries
Financing plans (with approved credit)
How to take advantage of your Blue365 program:
Step 1: Call 1-888-418-6763 to find your nearest Beltone location.
Step 2: Call the location to set up an appointment for a free hearing screening.
Step 3: Bring your Blue Cross Blue Shield member ID card to your appointment.
Beltone–The natural choice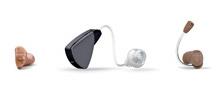 95% of our patients agree, the Beltone Experience is uniquely personal, professional, and caring. Our hearing aids are so tiny and light, they're virtually undetectable. So natural sounding, hearing is a pleasure again–even in noisy places. And, so intelligent, they automatically adjust to your surroundings as you move through your day. You touch nothing.
With so many styles, you're sure to find the pair right for you. You can even "test drive" models right in the office.

BelCare provides for your hearing health–and protects your investment–in twelve valuable ways.
No other company offers the same level of commitment.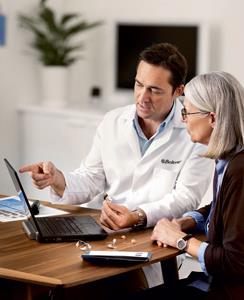 Annual Hearing Evaluation

BelCare Lifetime Care™

30-Day Refund Policy

Patient Care Phone Line

Minimum Loss Required for Hearing Aids

Quality Control Review

Establishing Expectations

Adapting to New Hearing Aids

Better Hearing Verification

Warranty and 'Lost, Stolen and Damaged' Coverage

Two-Year Protection against Change in Hearing Loss

Code of Ethics
BelCare™ Disclaimer
The complete BelCare™ Plan is available at participating Beltone Hearing Care Centers. Some restrictions and limitations apply. Written arrangements with third-party payers supersede this policy, when appropriate. For complete details, see your independent participating Beltone Hearing Care Professional. Beltone is responsible for limited Warranty, LS&D, and Hearing Loss Protection programs. The independent participating Beltone Hearing Care Professional is responsible for all other facets of BelCare.