Beltone Achieve Available Styles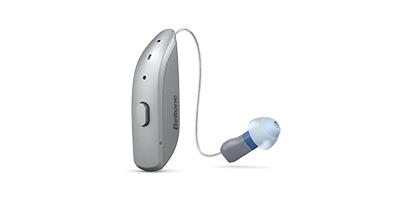 Receiver-in-Ear (RIE)
Product Information:
Most popular style
Works with unique ear shape
All-day comfort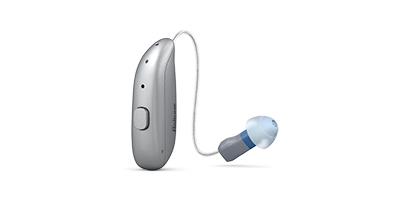 Mini Receiver-in-Ear (RIE)
Product Information:
Smallest rechargeable style
Discreet fit
All the benefits of RIE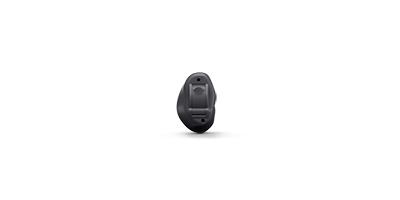 Completely-in-Canal (CIC)
Product Information:
Small and discreet
Custom design
Prevents wind noise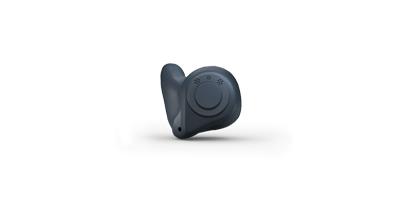 Custom Rechargeable
Product Information:
Look like earbuds
Custom fit
All-day charge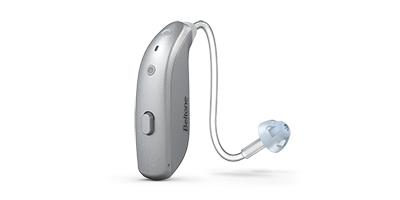 Behind-the-Ear (BTE)
Product Information:
Budget-friendly
Easy to use
Diverse colors available
Let's Find the Hearing Aid That's Right for You
Your hearing solution should be tailored to your unique hearing needs.
If you're trying to decide between the many types of hearing aids, Beltone is here to help you. Get started with a lifestyle assessment or connect and chat with a trusted Beltone hearing care professional.
Hear More of the Conversation
Beltone Achieve's advanced technology improves your ability to understand speech in noisy environments.
Hear More With Surround Sound
Stay confident and tuned in to what's happening in front of, behind, next to, above and below you.
Enjoy the Day Rain or Shine
Beltone Achieve hearing aids are weatherproof and sweatproof, making them the perfect choice for any lifestyle. Enjoy the weather, rain or shine, and focus on having fun instead of worrying about your hearing aids.
Rechargeable
Don't let life happen while you're busy changing your hearing aid batteries!
With Beltone Achieve, you can enjoy all-day battery life on a single chargeᶧ, which means these hearing aids are always ready to take on the day with you.
ᶧAll-day battery on 1 charge is based on average use time of 12 hours when streaming 100% of the time across all styles. Battery life can vary by use.
Start Every Day With Check My Fit
First, learn how to get an accurate and comfortable fit with Check My Fit in the Beltone HearMax app.
Step 1: Install the HearMax app.
Step 2: Take a reference picture with your hearing care provider.
Step 3: Take a follow-up picture the next time you wear your hearing aids.
Step 4: Compare them side by side.
Stay Connected Wherever You Are
Do you love listening to music as you go about your day? Are you looking forward to your next video call with friends or family?
Beltone Achieve hearing aids make it easy to stream music or calls directly to your hearing aids from your smartphone or tablet. You can even take hands-free calls with the push of a button on compatible iOS devices.
HearMax App
Beltone's HearMax™ app for smartphones and smartwatches makes it easy to adjust your hearing aids.
Instead of finding and pressing the small buttons on the hearing aids themselves, use the app to increase the volume or focus on the conversation in front of you. You can even change programs for when you're at a restaurant, listening to music and more.
Find Answers and Support
Beltone is here to help you during your entire journey to better hearing, from your first hearing care assessment to your ongoing hearing aid maintenance and adjustments.
Click the link below to get answers and support about the complete lineup of Beltone hearing aids.