Ask the Expert: Hearing Care Practitioner Luz Parra
In our next installment of our "Ask the Expert" blog series, we're featuring Luz Parra out of our Clermont and Kissimmee, Florida offices. Luz has been with Beltone for 12 years and in the hearing care business for over 22 years! Let's get to know a little bit more about Luz.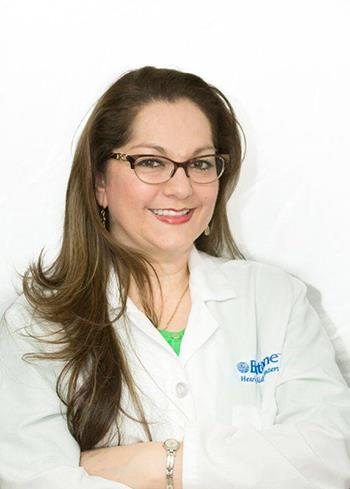 What do you like best about your career?
I love my job because I like to help people. Every time I have a patient with me, I have an opportunity to make a positive change in their life.
Why did you choose this career?
I chose this career because I do care about people and making an impact in their life, it is very rewarding to me. I grew up in Colombia. I have a bachelor's degree in Speech-Language Pathology and Audiology and decided to become an Audiologist by training professionals in the field.
What was one of your most rewarding moments as a hearing care practitioner?
Giving the "Gift of Hearing" to a deaf young man, father of 2 little boys; being able to see his face when he was able to hear his two little boys' calling his name was priceless. I am passionate to help people hear better. I love to work in a company that is a family and we all help each other to grow and work as a team.
Do you have any accomplishments within your community you're proud of?
I belong to COAMED (Colombo-American Medical Association) a non-profit organization; we organize and execute a Humanitarian Medical Mission trip to an impoverished area of Colombia, providing preventive, therapeutic, rehabilitative, supportive and specialized medical attention to native people.
We also provide healthcare services to underserved communities in central Florida.
What are your favorite hobbies/pastimes outside of the office?
Personally, I really enjoy time with my family. I am married, have two girls, I love to travel with my family, spending time with my girls is the best time in my life; when possible we just go shopping together or enjoy activities as a family in the theme parks. We are always willing to travel and explore new places.
If you could give one piece of advice to someone who was anxious about getting a hearing aid, what would it be and why?
"You don't really know how much you are missing, until you have a good hearing aid!"
People who have a hearing problem see life in a different way. They forget how it is to hear as they start getting isolated. It is a new world for them being able to hear, enjoying conversations and just feeling that they can be part of the social life again.